B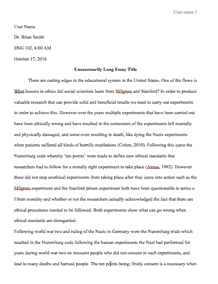 University/College: 
University of California, Santa Barbara
This essay has been submitted by a student. This is not an example of the work written by our professional essay writers.
GAP Inc. is a global retailer and specializes with clothing, accessories and personal care products for women men, children and babies. The company has a turnover of $14.5 billion in 2011, it has over 3,000 company stores operating in 90 countries it also has around 250 franchise stores, e-commerce sites and m-commerce sites.
Gap e-commerce platforms offer you the best customer experience. When one get to the retailers website there are several tabs that links you to different stores. Each offers a different customer experience, targeting different consumers. If you cant find the product you are looking for you can browse other stores using the same shopping cart and this encourages more purchases.
The navigation at Gaps website is logical and it is dependent on the categories and types of products in every store. Each store offers its own promotion to its online shoppers on all purchases in additional to free shipping. The site search results are the same for all stores making navigation around the site easier, while each store has its own site search. After shopping at Gap you can receive the shopping bag from any store. The logo of the store where you selected your items appears on the shopping bag together with the shipping estimate.
The pages are well designed with bright colors, sizes and different options. A shopper can zoom a product or have a quick view of the item or related items easily. Shoppers can check if an item is available in the store by clicking find in store link. But the results are delayed and customers are given phone numbers to call for automatic verification. At times online prices may differ from the in-store prices a major flaw in the system.
M-commerce or what is commonly known as mobile commerce, is a trend that is widely discussed today. The last decades has seen more consumers use their mobile devices tablets and phones to shop online and to buy retail goods. Even though most people use their mobile phones to research on fashions and trendy things only a small proportion use mobile to make an actual purchase while the rest turn to their desktops or visit the stores to buy the products.
GAP has not been left behind in this field and prides itself in offering consistent consumer experience no matter the device or platform used. Its m-commerce offers a free single shopping application that is used by all the stores. The app is compatible with a range of phones and works well with standard and mobile websites offering consistent customer experience. The application is faster than mobile-optimized site and have some added features which include, product scanning, store locators which are easy to use and they have a simple user interface where one can check the availability of a commodity.
Gap not only concentrates on multichannel services but also offers its customers Omni-channel services providing them with a seamless shopping experience regardless they shop using the desktop, mobile or over the telephone. The services offered through the Omni-channel include, reserve in store, find in store and ship from the store. The reserve in store service enables shoppers to reserve products at Gap stores using the online platform or their mobiles. It thus gives customers access to a full range of items from the shop.
The Omni channel system is effective given that its main focus is on the customers or places him at the center, enabling them to have a great seamless experience while shopping at Gap. The company also plans to use Omni channel for its inventory and the supply chain. Thus the company offers consistent services to its customers regardless of the platform they are using. The company has also uses social media networks, search engine optimization and search engine marketing as some of the ways of marketing its products.
In conclusion, e-commerce, m-commerce and Omni-channel retailers are not for startups and need organizations with large capital bases to put them in place. Only few retailers gap included have succeeded in Omni-channel initiatives. The reason behind this it is because it is difficult to understand what the customers want. The knowledge of what the customer wants and when he wants is the big secret for Omni channel success.
References
http://www.gapinc.com/content/gapinc/html.html
Omni-Channel Retail in 2017: What Brands Need to Know and Modern Consumer Shopping Habits. Retrieved from: https://www.bigcommerce.com/blog/omni-channel-retail/
Omni-channel to the fore in Gap strategy. Retrieved from: http://internetretailing.net/2014/04/omnichannel-to-the-fore-in-gap-strategy/
PracticalEcommerce. Retrieved from: http://www.practicalecommerce.com/Multichannel-Case-Study-Gap-Inc www.gapinc.com
Request Removal
If you are the original author of this essay and no longer wish to have it published on the customtermpaperwriting.org website, please click below to request its removal: