B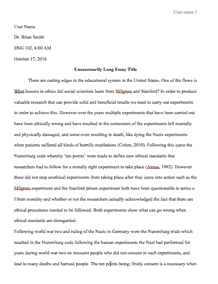 University/College: 
Sewanee University of the South
This essay has been submitted by a student. This is not an example of the work written by our professional essay writers.
The texts are basically about the nature of a person, for instance, that permanently affects his behavior. Precisely, it is known as temperament. The character is demonstrated by Paul who is in constant disagreement with teachers in school. The scenario is happening in a school setting whereby his father comes to plead with the teachers to allow him to continue with his studies after he was suspended because of indiscipline cases. Besides, temperament changes the behavior of people especially kids as depicted by the character of Paul. Arguably, temperament has forced principle in Pittsburg High School to suspend him from school. The boy works in Carnegie music hall as an usher where he welcomes visitors to concerts. Temperament has greatly influenced his behavior to appoint of showing indiscipline in school. Assertively, at the end of concert show, he does not go home but follows the actors into their hotels. Paul does not show concern to take instructions from his father but out of his nature sneaks out at night to enjoy lovely parties with his friends.
Further, temperament makes Paul escape nice sounding life such as hanging out with their family as well as luxury spending their weekend on their porches. He argues that their family is boring to live in and that is why he sneaks out to enjoy with strangers. It is out of a temperament that he hangs out with teen actors to the point of forgetting the purpose of being in school. Ideally, it is like Paul was born with the temperament disorder since she acts like a small kid. His incessant indiscipline has made his father to prevent him from going to the theater. Further, the effects of temperament have made Paul start stealing from a neighbor like in the case where he stole $3000 from the firm he was working. Moreover, Paul was very emotional and hot-tempered as seen when English teacher tried to offer guidance to him. The theme of indiscipline is heightened when Paul started violently thrusting his hands. Arguably, he nearly hurt her due to his uncontrolled tempers. He went ahead to hurl many insults at her, therefore, showing disrespect to the elderly("WCA: "Paul's Case, 4"").
Nevertheless, human beings have a spectrum of various emotions which makes them react differently showing bizarre behavior. For instance, the text opines that a normal person possesses the character traits of being angry, happy and sad among other emotions. Arguably, temperament is determined by the balance of the various emotions depicted by people in our societies like how Paul showed numerous of them in school. Temperament is part of the many features of the personality of individuals. For instance, it was instrumental in showing how Paul wears different clothes, the hairstyle he maintained while in school as well as how he was tall and masculine.
Trains are very crucial in the text because they take Paul from one place to another. Therefore train is a symbol of a movement that Paul does not have. There is a metaphor which depicts the trajectory of the life of Paul which is demonstrated when trains link Pittsburgh and New York City. This shows that he has a possibility that he could make to shift from his dreary life to big city. We can also say that train is what caused his death, but we do not mean that it killed him. This is because it made him not to live the way he wanted. Arguably, trains symbolize that people can overcome their circumstances as well as change their destiny. When Paul was woken up by the sounds of approaching train made him realize that there is no way to move out. Assertively, just like the real train, his life was barreling towards this end. To this extent, therefore, the text tells us that Paul would not have survived if continued to work hard in high school.
Work Cited
"WCA: "Paul's Case"." Cather.Unl.Edu, 2017, http://cather.unl.edu/ss006.html.
Request Removal
If you are the original author of this essay and no longer wish to have it published on the customtermpaperwriting.org website, please click below to request its removal: