B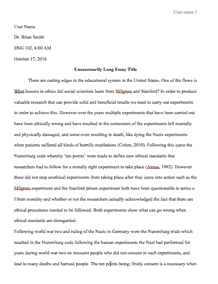 University/College: 
Middlebury College
Type of paper: 
Case study
This essay has been submitted by a student. This is not an example of the work written by our professional essay writers.
According to the case study, the AMD management needs to make a crucial decision concerning the launch order of its next-generation technology named Fusion. The Fusion idea combines the central and graphic processing units onto one chip resulting in advantages in performance, power usage, and suitability for new computer form aspects. AMD had planned to launch Fusion at the start of 2011 with a high-end processor named Llano suited for high-end notebooks and desktops. Nevertheless, the development faced delays, but another development called Brazos, a low-powered processor, suited for small laptops was ahead of schedule. Notably, AMD faced two main issues concerning this launch.
First, AMD faced immense competition from rivals such as Intel and NVidia. In particular, Intel posed competition in both CPU and large integrated graphics with a market share of around 60% while NVidia was a major competitor in the discrete graphics with market shares of approximately 50%. Intel targeted high-end consumers, which creates a huge gap between its price margins and those of AMD. According to the case study, Intel used these margins to monopolize the microprocessor industry, reducing the business for AMD, which can lead to loss of business as recorded by d'Aveni (2010).
The second issue that AMD faced was the shift in consumer behavior in the evolving world of PC selling and purchasing. Customers started moving from performing simple tasks on their PCs to more advanced tasks, which needed better microprocessors. Similarly, the consumers developed the desire to know the CPU specifications before purchasing, with an effort to buy computers that met their specific needs.
Recommendations
I would recommend that AMD adopts a reverse launch strategy and launch Brazos first, which would enable the company to hit the market with the Fusion technology still. The unique Fusion technology would put AMD ahead of its rivals. The technology would target consumers with the desire to perform advanced tasks on their PCs and businesses seeking to save on power as AMD would have adequate knowledge of their behavior as explained by Solomon (2014). Additional customers would translate to an additional market share for AMD, increased sales and above all advance in the companys competitive position relative to Intel and NVidia as argued by d'Aveni (2010).
Then I would recommend the company to adopt a strategic marketing approach incorporating sales effort, consumer marketing, and pricing and use digital marketing channels to create awareness about the fusion technology. Mainly, I would recommend AMD to use social media platforms, additional affiliate marketing, search engine optimization (SEO), and email marketing. According to Tiago and Verissimo (2014), these channels reach a wide area thus an effective way of tapping many customers. Despite Brazos being a low-powered processor suited for the low-end consumers, AMD can use it to prepare its customers for Llano, mainly, informing them on the specifications of the fusion technology and its benefits. Additionally, it would be advisable for AMD to retain its tiered branding approach that would remain constant even with new launches.
Word Count: 503
References
d'Aveni, R. A. (2010). Beating the commodity trap: how to maximize your competitive position and increase your pricing power. Harvard Business Press.
Solomon, M. R. (2014). Consumer behavior: Buying, having, and being (Vol. 10). Upper Saddle River, NJ: Prentice Hall.
Tiago, M. T. P. M. B., & Verissimo, J. M. C. (2014). Digital marketing and social media: Why bother?. Business Horizons, 57(6), 703-708.
Request Removal
If you are the original author of this essay and no longer wish to have it published on the customtermpaperwriting.org website, please click below to request its removal: