B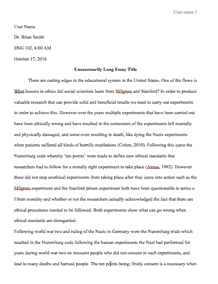 University/College: 
George Washington University
Type of paper: 
Admission essay
This essay has been submitted by a student. This is not an example of the work written by our professional essay writers.
It feels most appropriate to utter a very faithful confession that if my life lies in the hands of an involuntary respiratory system, then my enlightenment as well is at the mercies of education which brings our way the only formula to advance our civilization. Therefore, education being the most popular and effective tool in enabling sustenance and proper delivery of culture and knowledge for genealogies, theres an utter urge to pursue it. The unceasing growth and advancement in technology creates an open platform where we should work to employ technology in improving and making efficient conveyance and relaying of information in all fields of education.
From my Family, I have learnt the vitality of futuristic thinking, the exchange of diligence for excellence and this has earned me the ability to address demanding circumstances from a holistic perspective. I have been taking my high school studies pushing industriously through levels to this moment that I have already celebrated my performance in high school. Spending time in high school have sharpened my wits in several areas of life including (and not limited to): Improving and where need has called even change my study techniques, developing proper learning skills and the perfect equipment of critical thinking which has greatly influenced and sharpened my conflict resolution and problem-solving skills.
I am well versed with the American education systems whereby they lay more emphasis and focus on personal development. A big population suffers limitations in talent screening and personal development systems in other countries, and thus the sparse distribution of educational resources leads to the current spoon-feed and assembly line form of educational structure remaining in application to an unknown time. But the American education system has been the best in support of my personal skills and development.
Far from academics and social engagements, Ive put undivided focus on cooperation and interexchange programs taking place between different American schools. As much as I did due diligence towards acquisition of the best learning experience, as well I have made good attempts to familiarize with educational advancements and development. I have always shared my opinions with my parents concerning taking Bachelor of Science in Respiratory Care as the course of my dream from your institution and they have always encouraged me about my educational choice in Texas State University.
I have severally spent my summer visiting your school where most of my older friends are students in this new school to just familiarize myself with the institution of my dreams as well as the campus life. Besides, I have had an opportunity to meet some of the students during their study times, specifically those who are taking Bachelor of Science in Respiratory Care. I have loved their cooperation in group work as well as their organization in their studies and the good interactions between local and foreign students without any racial or gender bias. In addition to these participations, I was able to attend several student meetings, where I had the chance to listen to some of the opinions on what ought to be done to enhance the studying environment especially for the students taking Bachelor of Science in Respiratory Care. I have heard students from your institution that your institution school is thriving in tremendous development and expansion through adoption of advanced teaching methodology and electronic teaching techniques.
Each and every person has a different take on life. Personally, I highly esteem the need to accomplish at least a single thing which I can give my uttermost devotion to. In Japan, different masters are well known for different skills and arts which is the highest drive toward my passion in being an expert in a specific profession or art since my ultimate goal, it is to give my utmost devotion into the course of Bachelor of Science in Respiratory Care.
For the accomplishment of my career aspirations, I hereby seek an opportunity to pursue undergraduate studies in Bachelor of Science in Respiratory Care. I have been so passionate about the course since I was very young and this has thus driven me this far. I have always been that kind of a person that wants to care about others. This has been driven by the humanity induced in to me by both the high school education I received as well as my very parents who have always been caring to us as their children. This further drives me to show the same passion to other people as it has been done to me. After a research, I have the strong belief that the well-designed undergraduate program in your prestigious institution will just fit perfectly with me. The Bachelor of Science in Respiratory Care has been perfectly designed to suit my academic requirements. Its therefore my certain belief that my previous academic achievements, exposure and practical experiences will aid my smooth transition into your University. It is my sincere wish and desire that you could grant my application a favorable and equitable consideration.
Request Removal
If you are the original author of this essay and no longer wish to have it published on the customtermpaperwriting.org website, please click below to request its removal: