B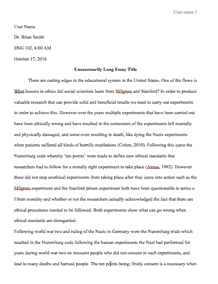 University/College: 
Harvey Mudd College
Type of paper: 
Research paper
This essay has been submitted by a student. This is not an example of the work written by our professional essay writers.
Healthcare reforms began to help allow millions of citizens across the US to afford healthcare (Orszag 494). The costs were too high, and many people were uninsured which left them to the mercy of an old public healthcare system that did not care about what happened to the sick. There were medical bankruptcies and up to two million people did not have access to proper care. Healthcare reforms have brought about massive changes in the sector, and most people can now get good quality care across the US. Center et al. point out that the current Affordable Care Act (ACA) is a crucial legislation that has enabled issues of affordability, accessibility, and quality of health to be addressed (116). Healthcare insurance is being reformed to reduce healthcare costs, increase access to insurance and give quality care.
With the current reforms, access to care and medication is on the rise. The rate of uninsured people has reduced to less than 10% by early 2017 (Center et al. 112), while more and more others are demanding healthcare insurance. However, despite the improvements, some barriers remain that impede access to healthcare for most people. Some people are insured, but they are not covered (Orszag 493). This is because they qualify for insurance with their incomes, but they cannot get into the exchange subsidies. Because of this, thus flexible plans and tax credits should be offered to people living in poverty. Education of coverage options is also lacking (Orszag 493).
The ACA has dramatically reduced the costs of healthcare. This has been achieved through various efforts such as reducing the costs of prescription drugs and capping insurance rates. Center et al. note that modifications have been made to the rates paid to Medicare and Medicare advantage healthcare plans (111). This has been done to ensure that they aligned with the actual healthcare costs. Prices on private insurance have been decreased too to avoid exploiting the citizens. Policies have been set up, and departments have been created to detect fraudulent numbers of health costs. The law has increased scrutiny by increasing funding for anti-fraud departments in healthcare. This investigation is done before enrollment, and harsh penalties have been enacted to punish those found indulging in them (Center et al. 111).
The ACA has also come up with a value-based pricing to ensure that people pay for the quality they receive from healthcare providers (Center et al. 111).
Increased marketplace competition has also been promoted by the ACA since it reduces the cost of overall healthcare (Orszag 494). Hospital plans have even come up and are increasingly being adopted. This has pushed the total cost of health downwards as all healthcare providers fight to stay relevant (Orszag 494). This, however, is hampered in some states since some places do not have several insurers. For years, third parties were being rewarded for ignoring sick instead of improving care. With the reforms, people without insurance can pay less, and the ones with insurance can contribute higher to offset the deficits for the insurance companies. Center et al. and Orszag both point out that reforms that have come up have put a cap on the charges one should pay to prevent overcharging vulnerable people (121; 494). Mistrust had crept in between people and insurance companies due to the millions of dollars that were being fraudulently lost every year. As a result, people opted to only seek treatment when a situation got out of hand. With the reforms happening currently, insurance has had an opportunity to change and become transparent (Center et al. 113). The introduction of competition in the market has given consumers choices which were badly needed. Since the reforms started, insurance companies have reportedly made increased revenues.
The quality of care has dramatically improved since the number of hospital-acquired infections and conditions have significantly reduced. These include pressure ulcers, drug events, and diseases. Since the ACA began, they have decreased by over 25% until late 2016 (Orszag 495). This has prevented more than over 100,000 deaths over six years (Orszag 495). The readmission rate for Medicare patients has also gone down since the reforms began. More people can visit hospitals as opposed to before when a person would stay sick for so long to only go to the hospital and die. People can also access better healthcare even with private insurance since it has also become cheaper. Drugs have also become more affordable now compared to before, and the biosimilar drug approval will also make it more competitive to buy drugs improving the state of healthcare in the country (Center et al. 112).
Differences Between Private and Government-controlled Healthcare
The private healthcare sector is controlled by individuals or organizations that are not allied to the government and are known to offer expensive services (Curto et al. 135). The public healthcare sector, on the other hand, is run by the state and it cannot refuse service to anyone regardless of their social standing. These two segments have subsectors that include healthcare facilities and insurance.
Private health facilities are owned by individuals or organization and are known to be well organized compared to public ones that are run by the state. Private institutions are preferred since they offer better quality regarding healthcare and have a lower waiting time since the doctor-patient ratio is meager. Public facilities are cheaper and thus attractive for people who cannot afford to pay for healthcare from their pockets (Curto et al. 137). The doctor-patient ratio here is very high which means more waiting time and slow services.
Private insurance is provided through organizations or employers. It costs more to be privately insured, but the benefits are more compared to those in public insurance. To ensure lower costs, some insurance providers have networks with hospitals to give managed healthcare. The existing managed care healthcare plans include the Health Maintenance Organizations (HMOs), Preferred Provider Organizations (PPOs) and point of service (Curto et al. 145). The HMOs pay within their network of provider's while the PPOs can pay for some of the costs outside the provider network. The Point of Service plan can pay for healthcare wherever the patient wishes to go, be it the HMOs or the PPOs.
Public insurance, on the other hand, includes Medicaid and Medicare which are state-run insurance plans which cost less but may provide more poor services due to the overwhelming number of insured people. Public insurance also covers the elderly, the unemployed and different segments of the population that private insurance cannot cover (Curto et al. 146).
Works Cited
Center, Helm, et al. "A Critical Analysis of Obamacare: Affordable Care or Insurance for Many and Coverage for Few?" Pain Physician 20 (2017): 111-138
Curto, Vilsa, et al. Healthcare Spending and Utilization in Public and Private Medicare. No. w2090. National Bureau of Economic Research, 2017.
Orszag, Peter R. "US Healthcare Reform: Cost Containment and Improvement in Quality" Jama 316.5 (2016): 493-495
Request Removal
If you are the original author of this essay and no longer wish to have it published on the customtermpaperwriting.org website, please click below to request its removal: