B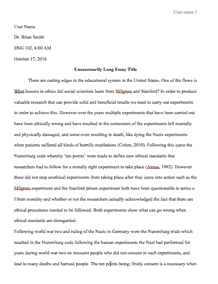 University/College: 
Middlebury College
Type of paper: 
Presentation
This essay has been submitted by a student. This is not an example of the work written by our professional essay writers.
Hello to you all and welcome! I have the pleasure and honor to give this birthday toast to not only my sister-in-law but also one of the longest and closest friends in the family.
Firstly, I would like to take this chance to thank all of you for devoting this time to Marias 60th birthday. Sixty years ago, on a bright morning like this, the world received a great gift! The gift was named Maria. I am joyous when I see all of you joining us to celebrate this day. Maria is a delightful, amazing woman to us all, and I would like to spend a couple of minutes to talk about her.
I am grateful to have a great friend like Maria in my life. Ever since we met 30 years ago, we have always treated each other like siblings. We assisted each other in thick and thin. We have shared so many things both tangible and intangible. There are many positive things I would like to talk about Maria. However, when I was preparing this speech in the morning, I decided that given a chance, I would focus on two aspects that truly shine in Maria. Those two qualities are resilience and passion.
As long as I remember Maria, she has always been a hard working lady who is determined to achieve any goal he sets. And in the quest to achieve her goal, she does it with passion and dedication. Her passion, commitment, and positivism have inspired other family members and me.
Maria has truly strived each day to be the best mother and wife even in the most difficult times of their life. We all remember that in 1980, our brother and her husband passed on. That was one of the most difficult times for her. That was a time when a fainthearted person would give up in life. However, it was not long when Maria bounced back and stood for her family. Maria has been not only passionate about her husband but also her family. Bringing up five children is not easy and bringing up them single-handedly is even more difficult. But Maria is resilient. She strived to make sure that all her children get the best of what they deserved. Today, as I present this speech, I can confess all her children have had the most loving and caring mothers I have ever seen. This is one of her greatest achievements which has always inspired many other people and me.
As a close friend, there are many things I have learned from Maria which have proved to be very important in my life. Maria is not selfish and is free to share anything good with anyone. Every time I feel short of ideas or whenever I ran into a challenge, I would run to Maria. Maria always liked to remind me that life is something that need not be taken seriously and laughter is very important in healing during sad moments. She is very humorous, and I laugh a lot when we are together. To date, I have integrated many of her philosophies of life into my life, and this has really contributed to being who I am to date.
There are many good things to talk about Maria. It can take some hours if I talk of ever good value she possesses. All that I can say is that she has been a wonderful member of our family. She has shown to be a great role model any family could yearn for. Maria has always lent a helping hand to anyone who is in need. Maria is always there for anyone who needs a shoulder to cry on.
On this great day, I would like to wish her all the best and may she continue to gain more energy and happiness for many more years to come. Happy birthday Maria!
As I conclude, I would like to share a quote by Voltaire who said that, God gave us the gift of life; it is up to us to give ourselves the gift of living well.
Everyone, rise and toss for the youngest 60-year old we know! Happy birthday my sister-in-law, happy birthday our lovely Maria! Thank you all!
Request Removal
If you are the original author of this essay and no longer wish to have it published on the customtermpaperwriting.org website, please click below to request its removal: